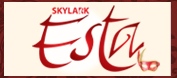 Skylark Esta is a new project in Bangalore located close to ITPL, located midway between the Graphite India circle and Hoody junction. The project consists of 212 apartments with various options from 2BHK to 4BHK pent houses. There will be a total of 18 floors.
Options
2BHK – 1143 sft, 1172 sft
3BHK – 1520 sft, 1952 sft, 2072 sft
4 BHK Penthouse – 4180 sft
The stretch between Graphite India and Hoody junction is more industrial in nature, however there are restaurants, shopping complexes and other apartment projects coming up in the vicinity.
Pricing as of 1st week of June 2011 is Rs.3650/- per sft for floors 1 to 4, there is an elevation charge ofr Rs.25/- from 5th floor onwards.
For 1520 sft 3BHK on the 4th floor
Rate : 3650/-
Basic Cost (a): Rate Per Sft * SBA = 55,48,000/- (land price at approx 36% of the basic cost is 20,06,400/- and construction cost: 35,41,600/-)
Club House – 2,00,000/-
Car Parking – 2,00,000/-
BWSSB, BESCOM, & DG Charges at 200/- per sft = 3,04,000/-
Total Facilities Cost: 7,04,000/-
Net Cost: 62,52,000/-
VAT, Service Tax and Registration extra
The facilities costs increase the per sft rate by Rs. 463/- taking it to Rs.4100/-
As of today, the model apartment is not yet ready and there are no signs of construction activity. For further details check link : Skylark Esta
Take the Poll
Check out the latest discussions in the Skylark Esta Forum
Skylark Esta Buyers Group
Are you really serious about buying an apartment in this project, then why not join the Buyer's Group. It's a well known fact that approaching a builder as a group has its benefits, who knows you may get a good discount. Of course if you are only planning or undecided then you should leave a comment here or check out the forum.