Sattva Bliss, Off Budigere Road is a new Apartment project by Salarpuria Bangalore. The project is spread across Total land area of 3.3. acres. Sattva Bliss, Off Budigere Road will offer 338 Apartments spread across 3 blocks with B + G + 10 Floors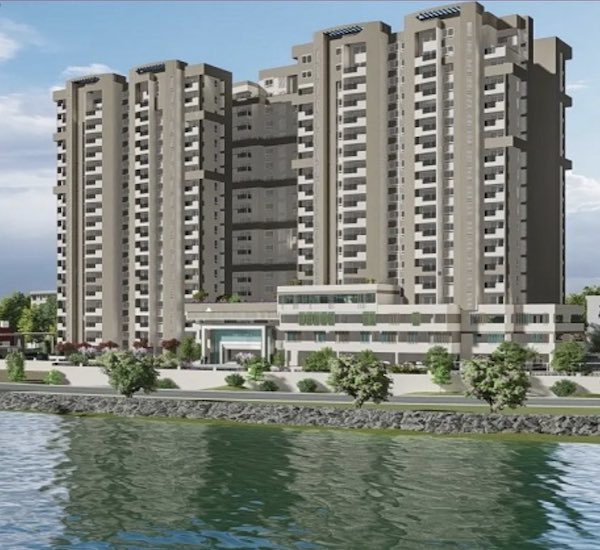 Sattva Bliss, Off Budigere Road Options
1, 2 and 3 BHK Compact apartments in the SBA range 542 sft to 970 sft
Sattva Bliss, Off Budigere Road Location
Just Off Budigere Road, Adjacent to Prestige Tranquility Apartments
Sattva Bliss, Off Budigere Road Price
Base Price starting from 36 lacs
Sattva Bliss, Off Budigere Road Investment Plus Points
Builder Brand, Great Location, Scope for future growth
Sattva Bliss, Off Budigere Road Cons
Sattva Bliss, Off Budigere Road Amenites
Club House, Swimming Pool, Park, Play Area, Gym
Sattva Bliss, Off Budigere Road Rating
Salarpuria Sattva Bliss is a residential project located in Bangalore, India. Developed by Salarpuria Sattva Group, one of the leading real estate developers in the country, Salarpuria Sattva Bliss offers luxurious and well-designed apartments for comfortable living.
Here are some key details about Salarpuria Sattva Bliss:
Location: Salarpuria Sattva Bliss is situated in the prime locality of Begur, Bangalore. The project enjoys excellent connectivity to various parts of the city, including Whitefield, Indiranagar, and Hennur. It is also in close proximity to major IT parks, educational institutions, healthcare facilities, and shopping centers.
Apartment Options: The project offers a range of apartment configurations to suit different needs. It consists of spacious 1, 2, 2.5, and 3 BHK apartments with modern amenities and high-quality finishes. The apartments are designed to provide maximum natural light and ventilation.
Amenities: Salarpuria Sattva Bliss offers a host of amenities for the residents to enjoy a comfortable and convenient lifestyle. Some of the common amenities include a swimming pool, well-equipped fitness center, children's play area, landscaped gardens, clubhouse, indoor games room, and 24/7 security.
Design and Construction: The project is known for its contemporary design and quality construction. The apartments are crafted with attention to detail, providing a blend of functionality and aesthetics. The project also incorporates sustainable and eco-friendly features.
Developer: Salarpuria Sattva Group is a renowned real estate developer known for its commitment to quality and timely delivery of projects. With several successful residential and commercial projects across India, the group has established a strong reputation in the real estate industry.
Surrounding Infrastructure: Salarpuria Sattva Bliss benefits from the well-developed infrastructure in the surrounding area. It is located close to educational institutions like Ryan International School and hospitals like Apollo and Fortis. The presence of shopping malls, supermarkets, restaurants, and entertainment options in the vicinity adds to the convenience of residents.
When considering a property purchase, it is advisable to visit the official website of Salarpuria Sattva Group or contact their sales team directly for the most accurate and up-to-date information regarding Salarpuria Sattva Bliss, including availability, pricing, and any ongoing promotions.
Summary
Compact Residential Homes off Budigere Road which has excellent future potential.