Unishire Terraza
Unishire has announced the pre-launch of their new project called Terraza, the project spread across 2 acres will host about 182 apartments in G+14 floors. Expected official launch by 15th Jan. As per available details the approvals are under progress and are expected in this month of January.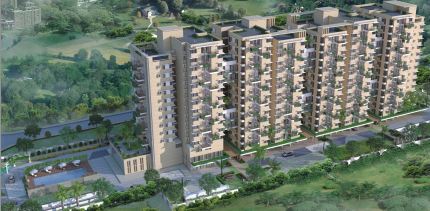 Unishire Terraza Options
2BHK – 1420, 1430 Sqft
3BHK – 1660, 1790, 1800, 1860, 1910, 1970, 2200 Sqft
3.5BHK – 2005, 2100, 2516 Sqft
4BHK – 2200 Sqft
Unishire Terraza Location
Located in North Bangalore , Thanisandra , Behind Manyata Tech Park .
Approach – From back gate of Manyta Tech Park , Gate # 5 , about 100 feet on the right
View Larger Map
Unishire Terraza Price
As of Jan 5th 2012.
Rate per sft at Unishire Terraza (Pre-Launch price) before Jan 15 is Rs. 3750/- + Floor rise Rs. 50/- from 6th floor and above.
Unishire Terraza Investments Plus Points
Attractive pre-launch price
Location is also great with Manyatha Tech Park just in the neighborhood
Proximity to proposed Nagawara Metro station
Choice of  Apartments that offer terraces/private terraces
Unishire Terraza Concerns
Take the poll – Is Unishire Terraza a good investment?