Pashmina Brookwoods
Pashmina Group will soon pre-launch their new project to be called as Pashmina Brook Woods located at Budigere Road. The project coming up approximately 3 km from Prestige Tranquility will offer about 1500 apartments in 1 & 2 BHK configurations. The project will span about 10 acres. Further details are awaited.
Update: 9th Feb. Bookings are now open.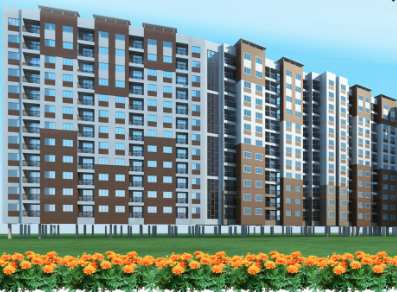 Pashmina Brookwoods Options
Pashmina Brookwoods Location
Off. Budigere Road, about 3 km from Prestige Tranquility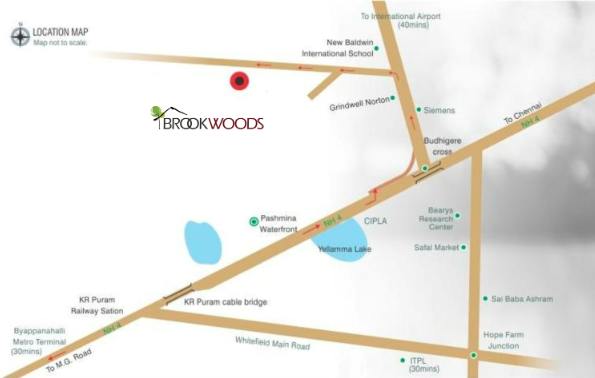 Pashmina Brookwoods Price
The apartments will be released in 4 lots, and will cost in an affordable range of 15 to 25 lacs. Pre-launch pricing is Rs. 2780/- per sft
Booking amount is 1 / 2 lacs for 1 BHK and 2 BHK respectively. From sources, the project is available also with a no pre-emi scheme.
Update: 9th Feb 2013
Pashmina Brookwoods Concerns
The BBMP dumpyard at Mandur is definitely a concern, however based on the news articles the Mandur dumpyard may close down this year. The villagers have set a new deadline of Feb 15th whereas BBMP has requested that that dumping must go on for another three months.
As per sources – about 80% of the apartments would be 1 BHK only, not everybody would prefer a 1BHK, there could have been a better mix  of options similar to Prestige Tranquility
Source of water and water quality check is a must considering the proximity to the dump yard
Pashmina Brookwoods Investment Plus Points
Budigere Road is slowly seeing more and more construction activity, Prestige Group itself has two projects Tranquility & Glenwood, Brigade Exotica is also under construction at Budigere Cross. Further down the road toward Budigere Village KIADB has completed the formation of the Aero & IT SEZ
Considering the fact the car parks are optional, a 1 BHK is available at an all inclusive cost of less than 2o lacs. May be an opportunity to own a small house with a decent set of amenities at a low budget
BMTC has also introduced a new Volvo service V316 G to Budigere Road
Take the Poll – Is Pashmina Brookwoods a good investment?