Golden Gate properties has announced the pre-launch of their residential apartment project called Golden Serenity Towers. The project located at Dommasandra Circle on Sarjapur Road will house apartments in 2 & 3 BHK configurations in a land area of 4 acres. The project will consist of 3 towers of B+G+14 floors with 8 units per floor.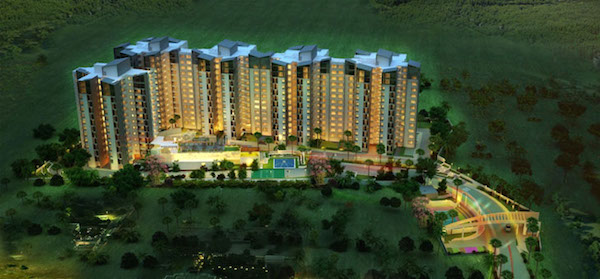 Golden Serenity Towers Options
2 BHK – 960 sft
3 BHK – 1260 sft
Master Plan – Golden Serenity Towers
Golden Serenity Towers Location
Dommasandra Circle, Sarjapur Road
Golden Serenity Towers Price
As of 2nd week of November 2015, a special pre-launch price of Rs. 3500/- is valid for the first 50 bookings only
2 BHK will come to around 42 lacs and 3 BHK at 55 lacs (including VAT+ST and excluding registration)
Floor premium Charges/Extra per sft: Rs. 25/- for 4th floor Rs. 50/- for 5-6th floor, Rs. 75/- for 7-8th
floor,Rs.100/- for 9-10th floor, Rs.125/-for 11-14th floor + Service Tax 14%
Take the poll – Is Golden Serenity Towers a good investment?