A research by RERI at IIMB on the impact of Covid on real estate in the month of April this year shows 73 percent Developers reporting no sales in the residential segment. Well that was early days of Covid, six months down the line is the real estate recovery on the cards?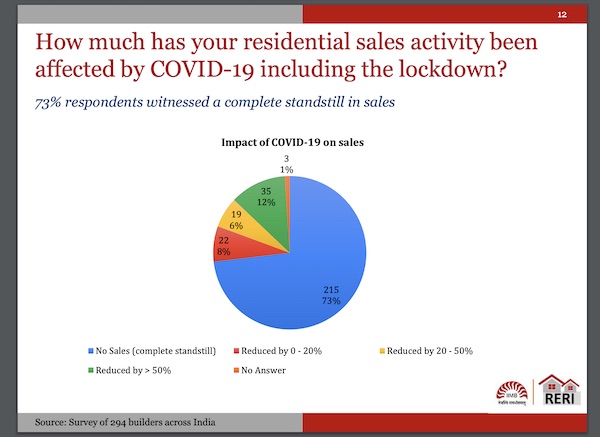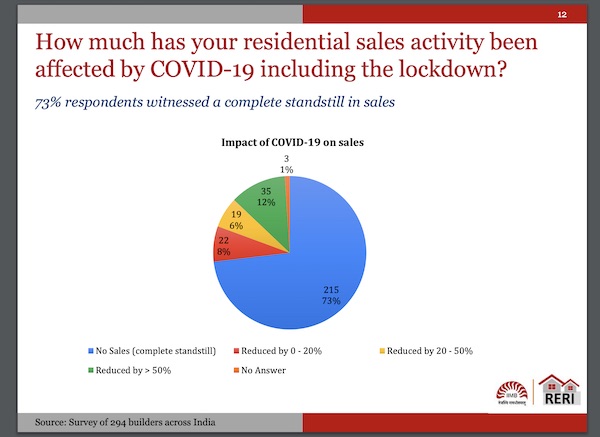 As the nation is progressively opening up after the lockdown, the real estate markets have also started to recover. As per several leading research reports, India's residential real estate market is on the path to a decisive return of serious homebuyer enquiries, which are at 50 percent of the Pre-COVID-19 levels in top cities.
Interestingly, Bangalore is leading the nation in terms of real estate recovery, and current enquiries have returned to 70 percent of the January-February period, followed by Gurgaon at 65 percent.
As per a report by Knight Frank, the widely talked about 'Green Shoots' for the Indian real estate will be led by the affordable housing segment. As affordable housing is an end user-driven market, prevailing low property prices and interest rates might propel the home buyers to make a purchase.
[Source: 99acres]
A large number of developers have already rolled-out precautionary measures to showcase their flats, such as Temperature Screening, Travel history declarations from Visitors, increased frequency of disinfection inside the sales offices and the looking at alternate marketing opportunities like virtual tours of a property, interactive e-brochures and curated content for social media, however are they enough to lure customers?
Extended WFH, new strains of the Virus, partial Lockdowns are only adding to the unpredictability of what will happen to the real estate market in future. Whether to be cautious and go with a wait and watch approach or should you go ahead and take advantage of lucrative offers depends on your individual risk appetite.