Prestige Tranquility
Prestige Tranquility is a new project coming up on Budigere Road, Bangalore – also known as the access road to the International Airport Bangalore, from NH4/Old Madras Road.
Spread across 38 acres of land, the project is set to house a total of 2330 apartments.
Currently Prestige is running a pre-launch campaign with a pricing of Rs.2628/- per sft, with car parking charges extra. Approvals are in progress and are expected by end of July. Official launch of the project is expected to be on 25th July, there is also a hint that the price will be revised upwards by Rs.100 per sft.
On July 25th Prestige officially launched the Prestige Tranquility project, Ads were placed in several leading news papers announcing the much awaited launch. As expected there was a revision in the price and the official launch price ir Rs.2728, exactly Rs.100/- more.
Scheduled completion of the project is June 2014 Dec 2014 with a grace period of 6 months.
There would be about a total of 17 towers with the tallest being G+27 floors.
With Prestige Shantiniketan on ITPL road becoming a landmark project by Prestige Estates, this project on a similar scale with attractive pricing will be well received.
Public Opinion – Is Prestige Tranquility a right investment?
June 22 – With about 160 poll votes, we have a decent sample size to examine what most people think about this project, 47% think that Prestige Tranquility is a good investment, 23% don't think so and  30% are not sure. 30% Not Sure – is a huge figure, the number one reason for this could be the location of the project
July 24 – With over 270 votes now and a lot more people being aware of the project and as well as people actually visiting the project site the results are getting realistic with 46% – saying YES, 27 % NO and 28% NOT SURE on whether Prestige Tranquility is a right choice. Compared to the last time when we examined the results the percentage saying YES remains almost the same but there is a 4% increase in NO
Check the latest results in Page 2.
Prestige Tranquility Location
With projects like "Pruksa Silvana", "GR Sun Villas", "Brigade Exotica", "Signature Dreams" and "Signature Tulips" in the surrounding Budigere road may see some positive developments in the future.

Prestige Tranquility Options
1 BHK – 653 sft and 712 sft
2 BHK – 1073 sft to 1130 sft
3 BHK – 1628 sft, 1797 sft and 2019 sft
---
Call 9980808080 to book the last few units in Phase 2 (ad)
---
Prestige Tranquility Pricing
1 BHK from 20 lacs onwards (Booking Amount: 2 lacs)
2 BHK from 31 lacs onwards (Booking Amount: 3 lacs)
3 BHK from 45 lacs onwards (Booking Amount: 4 lacs)
The pre-launch offer is Rs. 2628/- per sq.ft (base price). The official launch price is Rs.2728/- per sft (base price)
Car park Rs. 250,000/-
Floor rise Rs. 15/- psft for each floor
Rs. 50/- Rs 75/- psft for premium units
Approximate additional charges

Bescom/ BWSSB- Rs. 100/ Sft
Adv. Maintenance – Rs. 42/ Sft
1st year Sinking fund Rs. 42/ Sft
Generator for 2 BHK- 75000/- and 3 BHK Rs. 120,000/-
Exact charges of the above will be available in the next few weeks.
Service tax, VAT, stamp duty, registration charges payable at possession.
Prestige Tranquility Locality Review
Budigere Road already has big projects such as Brigade Exotica (3km), Pruksa Silvana (0.5 km) and GR Sun Villas (0.5 km) being launched in the first half of 2011. However the stretch between KR Puram cable bridge and Budigere Road has very few large apartment/commercial projects. Pashmina Waterfront (8km) & Mahaveer Chalet (9 km) to name, and the stretch between Budigere Road junction (2 km) and the Prestige Tranquility project, is industrial and mostly barren, with the nearest shopping center easily 5 kms away. Baldwin International School would be the nearest school about 2 km away. Nearest Hospital would be in Whitefield/Marathahalli  (12 – 15 kms) or KR Puram (10 km)
Hebron Mall  is the biggest commercial project underway located right opposite to Mahaveer Chalet and about 9 km from Prestige Tranquility.
Beary's Global Research Triangle (tech park) is located about 4.5 kms away. ITPL about 13 km.
The widening of NH4 to 6 lanes with 2 service lanes has reduced the travel time from KR Puram Cable bridge to Budigere Road to 15 minutes. Budigere Road also has easy access to Whitefield Road which is developing rapidly. As per the CDP (Comprehensive Development Plan) Budigere Road will be widened to 300 ft and is part of the ITRR (Individual Town Ring Road)
Large residential projects can trigger developments in the immediate neighborhood however this seems easily to be 3 to 5 years from now.
Prestige Tranquility Concerns / Issues raised by readers
Lack of facilities (shopping, medical etc) in Budigere Road
Industrial Animal Feed Factory right adjacent to the project, close to towers T17 & T1
Agro Food Factory close to towers T16, T15, T14
Other Industries close to T3, T4
Situated in the midst of an Industrial Belt
Premium flats are not being included in the pre-launch
Payment schedule not linked to construction progress – however representatives from Citi Bank and Axis Bank at the project site confirm that before a disbursal a construction status/valuation report will be requested
It's best to choose an apartment facing the clubhouse / landscaping area, outer facing apartments would only overlook industries. For outer facing apartments its better to choose one facing GR Sunvillas or Pruksa Silvana in towers T6, T7, T8 & T9
Prestige Tranquility in Media
Ahead of the launch on 25th July, hoardings are coming up all over the city.
Here is one at Hope Farm junction
Prestige Tranquility Videos
Prestige Tranquility Entrance
Prestige Tranquility 360 degree view
Prestige Tranquility – Adjacent Industry
Take the poll
Do you think Prestige Tranquility is a good investment? What is your opinion on Budigere Road? Take the poll.
Other Projects that might interest you
Pruksa Silvana Villas/Row Houses – Behind Prestige Tranquility
GR Sun Villas – Behind Prestige Tranquility
Abhudaya Lotus Garden – Plots (review coming soon)
What do you think is a better choice?
Prestige Tranquility Buyers Group
Are you really serious about buying a villa/apartment in this project, then why not join the Buyer's Group. It's a well known fact that approaching a builder as a group has its benefits, who knows you may get a good discount. Of course you are only planning or undecided then you should leave a comment here or check out the forum.
Update: 12 Aug – With Prestige Developers the buyers group has not had any effect especially with Prestige being a large player in the market and the high demand seen for this project. However the Buyer's Group does have some interesting discussions that you may want to check out.
If you already own an apartment in Prestige Tranquility then there is a google group dedicated to it which you might want to join.
https://groups.google.com/forum/#!forum/prestige-tranquility
Latest Pictures including Prestige Tranquility Floor Plans
Check out the whats going on in the Prestige Tranquility Forum
Prestige Tranquility Master Plan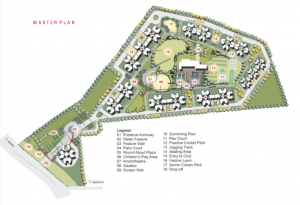 Prestige Tranquility CDP Map Overlay
[suffusion-widgets id='1′]
Share your views and concerns about this project with your comments!!