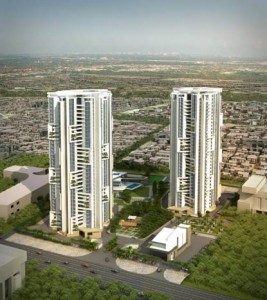 Brigade Exotica
Brigade Exotica is a new project by Brigade Enterprises located on Old Madras Road, Bangalore. Located about 8 km from KR Puram Cable bridge on NH4 and 1.5 km before the Whitefield Road/NH4 junction. It is 500 metres from Budigere Road junction which is also an access to the International Airport.
The project is planned on 10.5 acres with 474 large 3 and 4 bedroom apartments designed around a central patio in each apartment, in 2 towers of 35 storeys each.
Areas start from 2640 sft up to 3800 sft
Pre-launch price is Rs 3990/- per sft which would be about Rs. 1.05 to 1.50 crore basic cost (exclusive of Car Park ,club fee and all additional governmental levies)
There will be a Rs. 30 /- floor-rise price for every higher floor.
Expected launch by 1st July 2011. Officially launched on 23 September 2011.
Brigade Exotica Locality
Budigere Road already has big projects such as Prestige Tranqulity (3km), Pruksa Silvana (3.5 km) and GR Sun Villas (3.5 km) being launched in the first half of 2011. However the stretch between KR Puram cable bridge and Budigere Road has very few large apartment/commercial projects. Pashmina Waterfront (5 km) & Mahaveer Chalet (6 km) to name.
Hebron Mall  is the biggest commercial project underway located right opposite to Mahaveer Chalet and about 6 km from Brigade Exotica. Salarpuria Group has taken over the old BPL factory diagonally opposite to the Brigade Exotica project and a new project could be launched there any time.
Beary's Global Research Triangle (tech park) is located about 3 kms away.
The widening of NH4 to 6 lanes with 2 service lanes has reduced the travel time from KR Puram Cable bridge to Budigere Road to 15 minutes.

Brigade Exotica Location
Brigade Exotica Price List
Brigade Exotica – Price List June 2011
Brigade Exotica Floor Plans
Take the Poll – Is Brigade Exotica a good investment?
Brigade Exotica Model Apartment Photos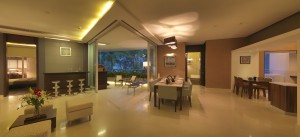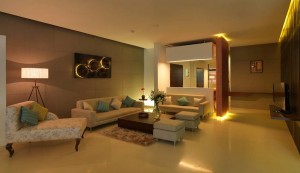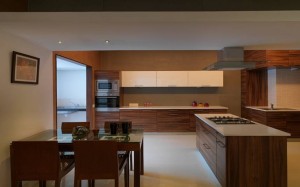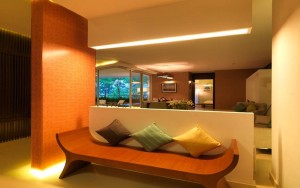 Brigade Exotica Site Photos
Brigade Exotica Buyers Group
Or you really serious about buying a villa/row house in this project, then why not join the Buyer's Group. It's a well known fact that approaching a builder as a group has its benefits, who knows you may get a good discount. Of course if you are only planning or undecided then you should leave a comment here or check out the forum.